Plumbing Services
RYCO PLUMBING
New Albany Ohio Plumbing Services
Our Commitment to Exceptional Customer Service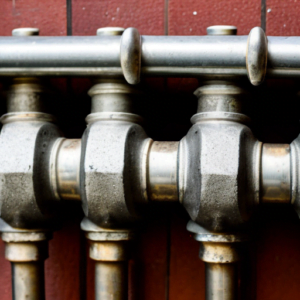 Welcome to RYCO Plumbing – the premier plumbing service provider for commercial properties in Central Ohio!
Are you in need of professional plumbing services in Central Ohio? Look no further! RYCO Plumbing has been providing exceptional plumbing solutions for both residential and commercial clients since 2014. As a family-owned business, we take pride in delivering quality service and ensuring customer satisfaction.
Why Choose RYCO Plumbing?
– Over 45 years of combined experience: Our team of licensed, bonded, and insured plumbers has the expertise to handle any plumbing issue.
– 24/7 emergency service: Plumbing emergencies can happen at any time. We're here for you around the clock, ready to address your urgent needs.
– Free estimates: We provide transparent pricing and a no-obligation quote for all our services.
– 1-year warranty: Have peace of mind knowing that our workmanship comes with a 1-year warranty.
Our Comprehensive Plumbing Services
We offer a wide range of plumbing solutions to meet the diverse needs of our clients, including:
– Drain cleaning and clog removal
– Water heater installation and repair
– Leak detection and repair
– Pipe repair and replacement
– Sewer line repair and replacement
– Faucet and fixture installation and repair
– And much more!
Don't let plumbing issues disrupt your everyday life or business operations. Trust RYCO Plumbing to provide reliable and efficient services that will keep your plumbing system in top condition.
Call Us Today!
Don't let plumbing problems slow you down. Call RYCO Plumbing today to get the quality plumbing services you need. Our team is ready to serve you with reliable, fast, and affordable plumbing services. Contact us today at 614-440-0763 to get started!
Get $10 Off Your First service call!
Schedule your appointment today and receive $10 off your first service call with RYCO Plumbing.